Last weekend, I had the privilege of working at a Hen Party in Sittingbourne. As there were 27 hens ready to be pampered with a 15-20 minute massage each, I enlisted the help of two other lovely Massage Therapists; Gemma Isherwood (from GEM'S) and Sonja Burridge.
The group were staying at the most gorgeous venue, Great Higham Barn which is located off the beaten track on a farm in between Doddington and Milstead - for all you City folk reading this, it is essentially in the Kent countryside (I am one of those City folk as well, so the drive down all the narrow country lanes definitely did not come naturally to me!).
Here is the barn in all its glory...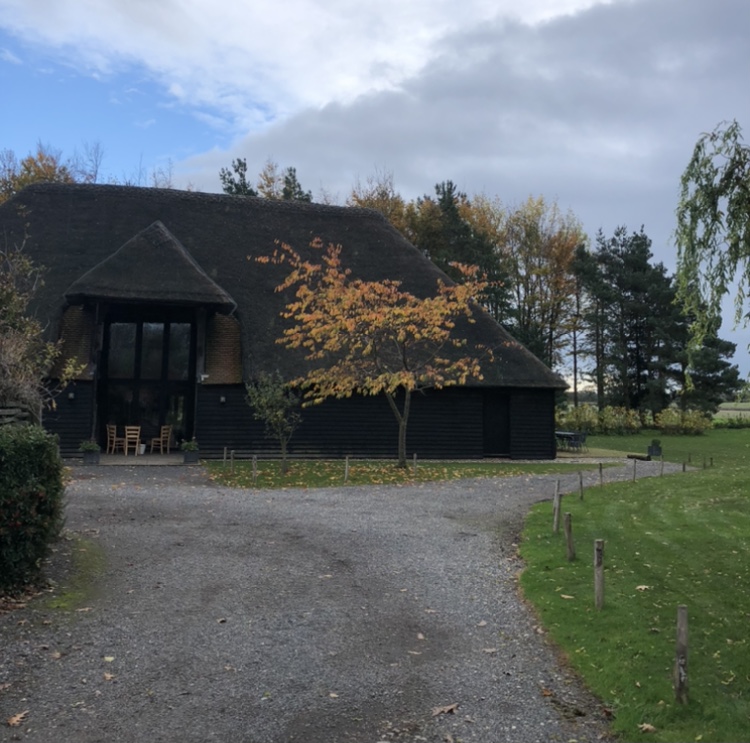 I am lucky enough to have been to my fair share of hen parties throughout the past few years, from extravagant trips abroad, weekend stop-overs in UK cities, to smaller events in London that are packed with activities but only last one day or night. Taking on board these experiences, combined with my experience as a Masseuse working at a client's hen party on Saturday, I decided to create a small list of what, in my opinion, are 'must-haves' for every hen party (whilst experiencing major Imposter Syndrome because what right do I have to create a blog post about what every hen party must consist of, right?).
1. A memorable venue
Whatever the size of the party, whether you're a group of 4 close-knit friends or a crowd of 30, the venue is an integral part of a hen party. If you're planning an event over the course of a weekend or a few days, the likelihood is that you will need to arrange several venues, however as long as the place that everyone will be spending most of the time in has been cherry-picked and well thought through by you, no one can complain!
Picking the right venues to go to can be difficult, especially if the bride-to-be doesn't have a particular favourite. When I was arranging my sister's hen party, which consisted of an afternoon tea, followed by drinks in Soho, I opted for the venues with the most helpful & friendly Event Coordinators and General Managers. It surprised me how many blunt & dismissive replies I received to my enquiries. Don't get me wrong, I realise some venues don't take hen party bookings, but the replies in question were from the places that WANTED my booking, they were clearly only bothered about taking our money rather than making it a memorable experience for us. My feeling is, if your enquiry is responded to with hospitable enthusiasm, that is the venue you should be considering. If you just receive a quick & careless email stating prices and T&C's, that reflects the poor service you will receive on the day and therefore a low level of 'memorability' for you and the other hens.
The same goes for accommodation. I always find that Airbnb venues offer a more personable approach in comparison to hotels as you can have the whole place to yourselves, plus most of them have a certain quirkiness to them that you don't get with hotels (unless you spend a fortune, of course).
2. Fun activities
More often than not, hen parties consist of different groups of friends & family of the bride-to-be who do not know each other, therefore activities are key to breaking the ice and getting people to come together. These can include cocktail-making, life drawing, Escape Rooms, Afternoon Tea, Murder Mystery evenings, cookery classes, arts & crafts, action-packed activities (e.g. zip wiring), pole dancing classes, burlesque shows, wine tasting... the list is endless!
Usually, the very beginning of a hen party is when people are the most reserved, so the first activity should be an ice-breaker that involves either everyone working as a team (e.g. an Escape Room), or doing an activity outside of the average person's comfort zone (e.g. life drawing). Because of these shared memorable experiences, the hens may feel more like a team rather than just a group of strangers. Try to postpone high-energy activities or ones that involve alcohol until the afternoon/early evening to prevent people from getting tired or peaking too early.
A meal and lots of alcohol tend to be staples for all hen parties. For large groups, finding venues to eat & drink in can be difficult unless booked months in advance, however if the whole party are staying in the same accommodation (like the lovely group I met last weekend), staying in can be a great option as there'll be enough of you to make it feel like you're on a night out anyway. If budget allows, you can hire a chef for the evening to take the stress off of you. Plus, a butler-in-the-buff is always a hilarious addition to any hen party! Then after the meal, let the house party commence (who doesn't love a house party!?). If you aren't staying over night but there is a large group of you, lots of restaurants and bars have private hire space that would be suitable for the above as well.
3. Chill-out time
Something that I feel is often missing from a hen party is time for everybody to relax. More often than not, the hens are all required to wake up super early on a weekend (after being at work all week) in order to make it to the location of the hen party and undertake activity after activity, so it is important they are allowed some time in the day to restore some energy.
A fantastic way to offer this without just calling it 'free time' is to arrange a spa type activity. This may involve having a masseuse or beautician come to your accommodation to give treatments to all the hens. Alternatively, you might provide face packs and other means of self-pampering or you could book the group into a spa for a couple of hours. You could also hire a hot tub for everyone to enjoy (sometimes there will be a hot tub within the accommodation you are staying in, which is a real bonus!).
You may want to schedule the spa time for late afternoon before heading out for the evening, or even book it in for the following morning after your night out. The latter was the case for the hen party booking I had last weekend. Some of the feedback I received from the hens was as follows: "You are a life-saver, a massage is exactly what I needed when feeling slightly hungover!"; "That was amazing, I feel ready to face the world now"; "So relaxing and the tension I had in my shoulders has completely gone!". Of course, the relaxing element of a massage will have helped the ladies to distract themselves from their hungover states, however a more scientific reason why they may have been feeling better after their treatment is because massage encourages removal of toxins & waste from the body (and if you didn't know already, there are A LOT of toxins in alcoholic drinks). So not only would massages be a good chill-out activity to fill some time, but they'd also have a positive impact on the groups' physical & mental health... and what better gift is there for the bride-to-be than healthy & happy friends and family?!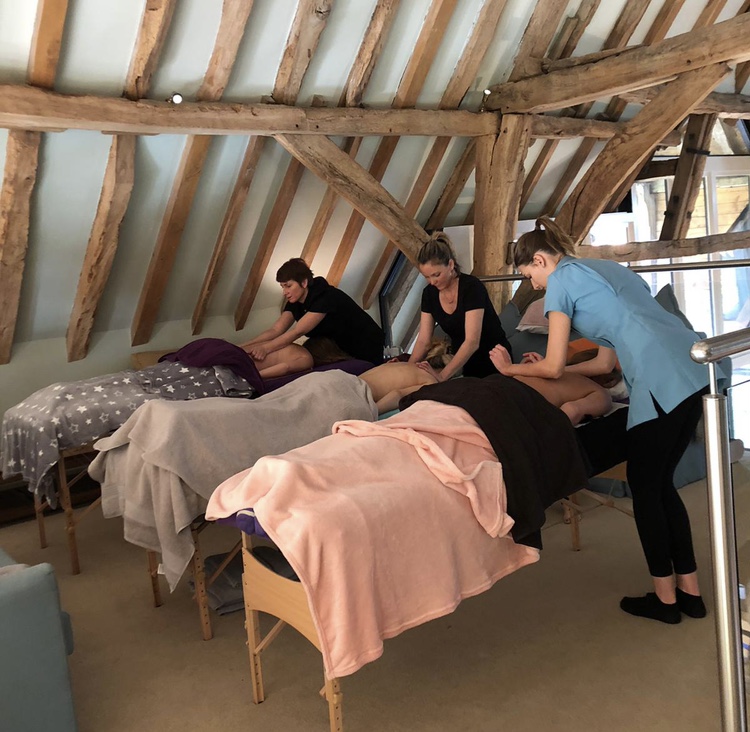 4. A dedicated photographer
This is a small but very important part of organising a hen party. You will effectively be 'running the show' on the day, so unless you are one of those people who are used to taking photos of EVERYTHING, amongst all the hustle & bustle of ensuring everything is running smoothly, realistically you aren't going to remember (or have the time) to capture those special, hilarious, cringe, loving, meaningful moments that the bride-to-be will cherish forever. Therefore, my suggestion is to assign the job of 'Photographer' to one of your friends who has always been a dab hand at taking nice photos. If you and the bride-to-be don't share the same friends, perhaps check out the Instagram accounts of the other bridesmaids and give the job to the one with the most impressive shots (particularly the photos with people in them). Don't be afraid to ask either, people tend to be flattered to have a bigger part in the running of a hen party, it makes them feel important ;)
5. And lastly, remember to have fun yourself!
I saved the most important part until last. When you're trying to be the 'hostess with the mostest', it's so easy not to take off your 'event-organiser' hat and join in the fun of the hen activities. Remember, if the bride-to-be has asked you to organise her hen party, chances are you are the person she wants by her side having the most fun in the world with. Remember, you're not there to just observe the fun you have created, you are there to enjoy yourself and reap the rewards of all your hard work and meticulous organisation! So, let your hair down and don't think too much about things going wrong, chances are nothing will, but if they do, the likelihood of people caring when they are surrounded by people with a shared love of the bride-to-be is very small. You know what the say, it doesn't matter where you are, it's who you have beside you.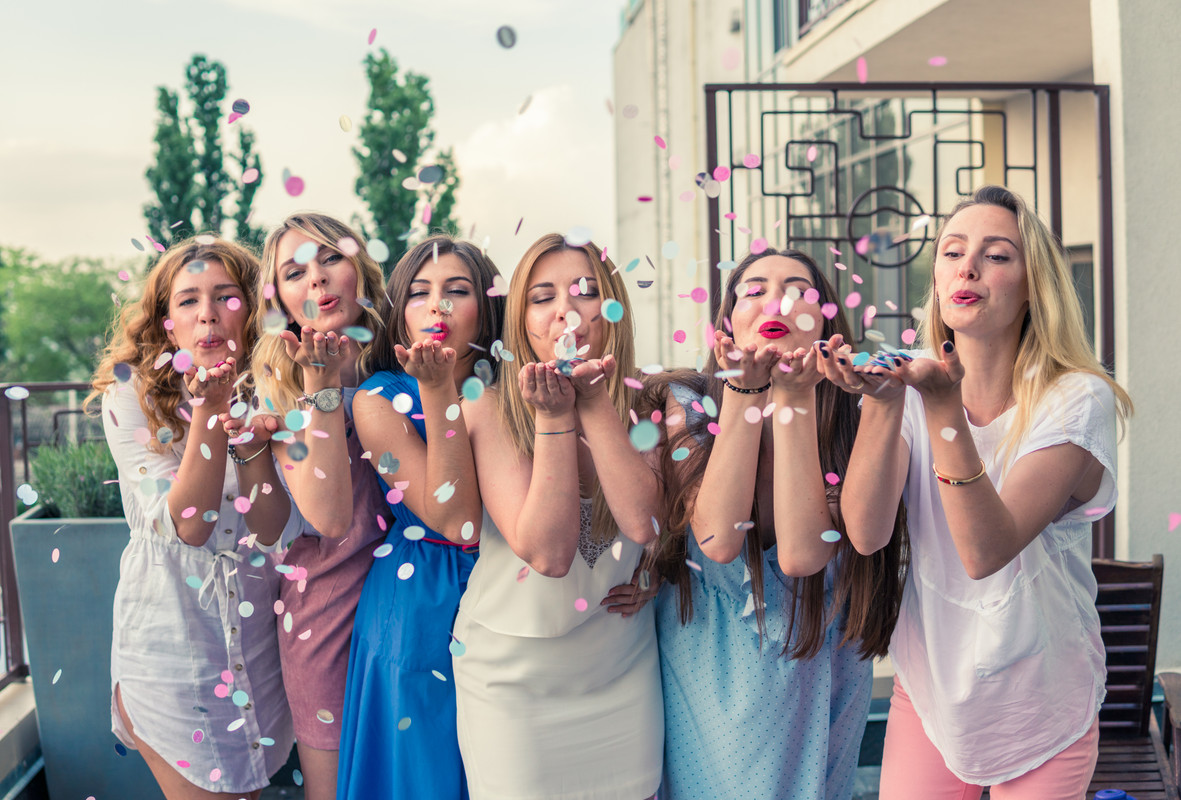 #henparties #henparty #bridalparties #bridalshower #pamperparties #pamperevents #spaday #massagetherapist #masseuse #eventplanning #bridetobe #maidofhonour #bridesmaid #kenthenparties #kentpamperparties #kentbridalshowers #whitstable #sittingbourne #greathighambarn #party #kentparties #haveamassage #relax #pamper #canterbury #hernebay #margate #events #christmaswedding #decemberwedding #weddings #preweddingpamper